ATAN: a company on a human scale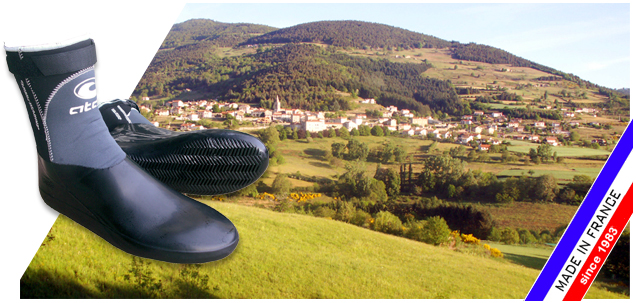 The ATAN company was created in 1983, in the heart of the Ardèche mountains. We have always made in France, by hand and in a totally artisanal way, our Neoprene slippers with latex sole. The latex we use is 100% natural. The Incas were already making soles from it 3000 years ago. No other rubber has such good mechanical qualities of flexibility, grip and resistance.
ATAN has now become a brand, synonymous with quality and technicality. This small family business is slowly but surely making its way… …and this year, we are even approaching the USA and Australia. Like what, even with small steps (with our latex slippers of course), we can conquer the planet.
We are very proud to say that we certainly produce the Best Surf Booties in the World!
So don't hesitate any longer to come and swell the number of true connoisseurs. p>
Nicolas TEMPE